Bathroom drainage (internal wet areas)
Looking for drains inside the building? ACO also offers a range of bathroom drainage solutions to complement a wide range of bathroom designs and styles. A choice of floor wastes and strip drains are offered, the latter to ensure drainage without the need for shower hobs.
Manufactured in stainless steel, these products are to suit individual wet room requirements in homes, gyms, change rooms, hotels, apartment room and laundry rooms.
The range includes: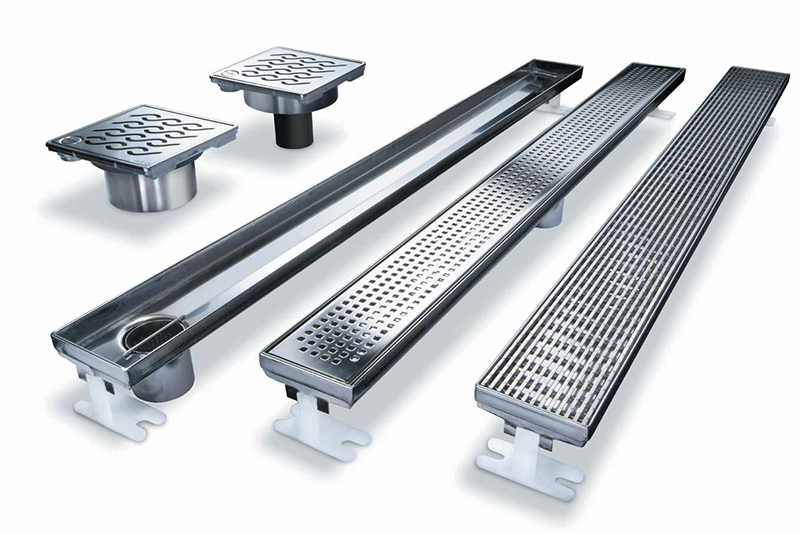 Linear stainless steel drains
Floor wastes